For those who say you should tank for a better draft position: Get bleeped.
This is football. This is sport and as Coach Herm Said: "YOU PLAY TO WIN THE GAME."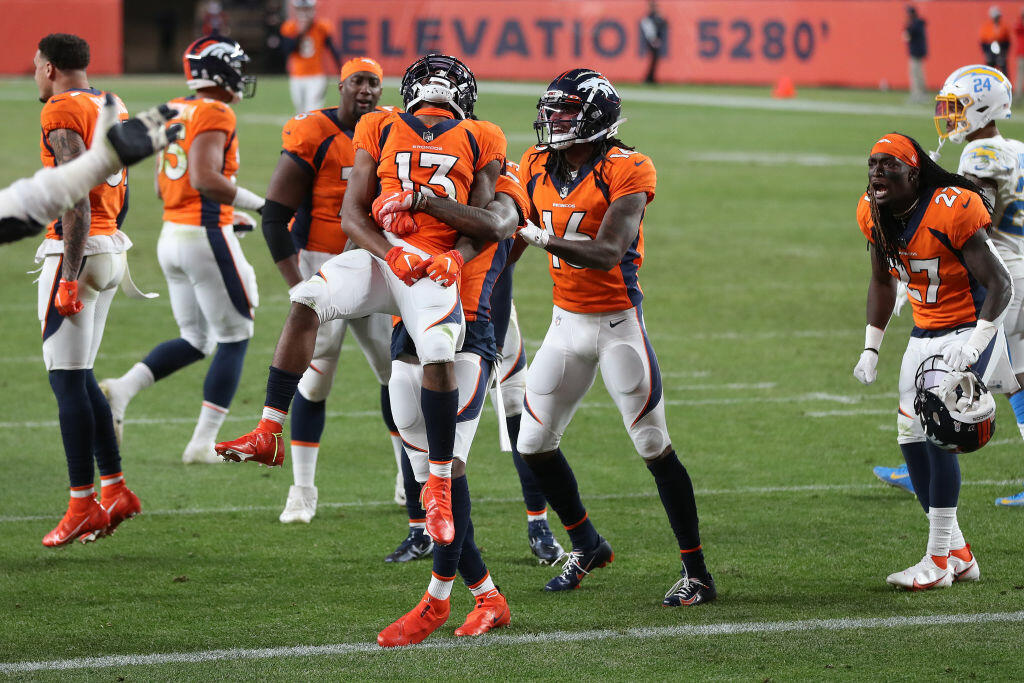 The Broncos before Sunday's matchup vs the LA Chargers were a dismal two and four. A rumored division amongst offense and defense, questions around draft picks, front office decisions, coaching strategies. The blood was in the water for all the would-be media sharks.
So what would some media's answer be to all of this turmoil? "TANK"
Many a talking head/gas bag and print journalist spewed this rancid stench of an idea out as to the ultimate elixir in what is a perhaps misdiagnosed problem.
According to Merriam Webster "TO TANK" to make no effort to win : lose intentionally tanked the match. 1 : to lose intentionally : give up in competition.
I want none of that for a team I root for.
The Denver Broncos, much like many of us in the midst of a pandemic, needed something good, they needed a win. They needed the furthest thing from tanking they needed MOMENTUM.
"The world is wide, and I will not waste my life in friction when it could be turned into momentum." – Frances Willard
Nothing quite like a "Frances Willard" reference in a football blog eh?
This Broncos team is YOUNG, 7th youngest in the league in fact with an average age of 25.6 years of age. And with youth comes the need for experience.
SO THE QUERSTION:
Is it better to experience how to win or better to learn from a loss?
As you probably know: I am a "have my cake and eat it too" kind of a guy. I want to LEARN and WIN. How selfish of a concept.
To those who say that you should tank for something better, I ask you where has that worked out in the game of football?
Did "SUCK FOR LUCK" really work out for the Colts? I don't see any rings on Andrews's retired fingers?
On the flip side the Patriots seemed to have the 31st or 32 pick in every round since TOM BRADY beat the greatest show on turf, and Brady by the way, was selected in the 6th round.
Bad Teams have losing cultures, winning teams have winning cultures. Wins ARE NEVER at fault for a team's success.
The 'young buck Broncos' needed this win and all you need to do is see who was involved in the last play of the game to get some perspective on the youth of this team and how it helps to bring future wins.
Drew Lock (23 years old) took the snap from LLOYD CUSHENBERRY III (22 years old) rolled right found WR KJ Hamler (21 years old). For Hamler, a rookie out of Penn State, it was his FIRST NFL TOUCHDOWN. One he will no doubt never forget.
To those of you who wanted a loss- shame. If you were a dish I would send you back to the kitchen.
A "tough win" like a steak is always better than a "hard Fought Loss" a salad. Lessons are found in both. I'll take my lesson with a side of victory.